Discussions By Condition: Autoimmune Disease
Hi everyone.. Could use some opinions!
Posted In:
Autoimmune Disease
0 Replies
Posted By: Anonymous
May 7, 2010
06:01 AM
My father has been feeling quite ill for the past year or so. His main symptoms are lethargy, irritability, fatigue, gastro-issues, weight loss and chronic ear infections. He's 50 and just had his gallbladder removed about 8 months ago. He has had diabetes for a bit over a year but eats very healthy and watches his sugar levels.

He has been cycling through doctors but none seem to be able to help but one hinted at a possible Autoimmune issue. He has had quite a few tests done and below is some of his blood work.. Everything has been getting worse over the past year and there are some results that are WAY off. Platelets, Liver, and neutrophils are our main concern I the moment I believe.

If anybody has any input regarding the test results below I would be extremely grateful for your input. I really appreciate everyones time.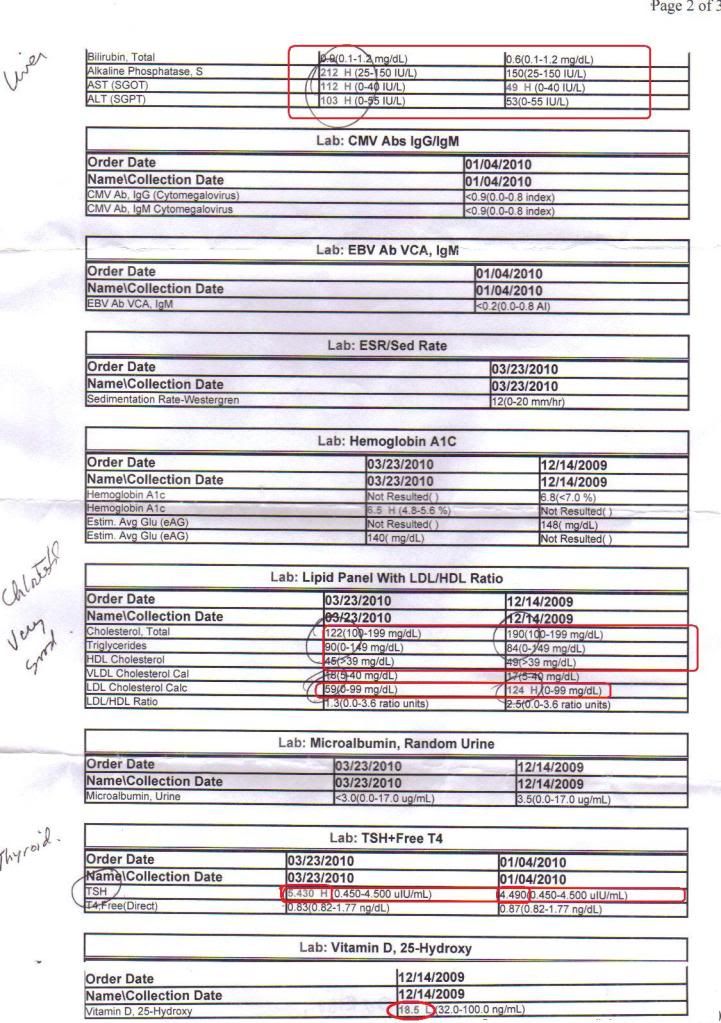 Thanks Again.
Reply
Follow This Thread
Stop Following This Thread
Flag this Discussion