Discussions By Condition: I cannot get a diagnosis.
Did My Own Blood Smear -- Help Me Analyze the Pics??
Posted By: MeanReds85
December 22, 2010
03:46 AM
Hi all,
Thanks to ANYONE who reads this, and double-thanks to anyone who responds. I did my own peripheral blood smear and I am posting images from that test.
I'm a 25 white female (5'10, 115 lbs) and I'm not on any medication. I've been sick for almost two years with a debilitating condition that doctor's can't seem to diagnose. I was IN PERFECT HEALTH for years, and then IN ONE DAY it all seemed to crumble away when I got this random fever, and ever since that day I've been suffering from this ridiculous illness that now controls my life.
Hopefully my blood will lend some clue as to what plagues me. Any information helps.
Thanks.

BLOOD SMEAR IMAGES
Microscope SPECS: All images are from several peripheral blood smears I performed on myself over a 2 day period. I followed standard protocol for the blood smear test. I pricked my fingers for the blood sample, using sterile equipment and changing fingers each time. I used a Celestron Microscope Imager model #44421 and a Celestron Coated Glass Optics Microscope 40x/100x/400x/1000x (note: with the focal magnification of the imager piece, the powers change to 60x/150x/600x/1500x and that is how I've labeled my images herein) Microscope model #44106. No dyes or color filters were used. All colors are natural colors. Please tell me if these look at all normal, and if not, what they seem to indicate.

**I have more of these blood smear images from the same set in my photobucket.com photo album called "Microscopy -- Blood-Smear Photos" under user "Sandoz87" (it may be set to private, in which case the password is "Weird Science") Find it at this link: http://s92.photobucket.com/albums/l40/sandoz87/Microscopy%20--%20Blood-Smear%20Photos/
**Also, does anyone know what the yellow spikey cells are? Because I seem to have those instead of red blood cells. Sometimes it looks like my red blood cells turn into those guys.


Without further ado:
600x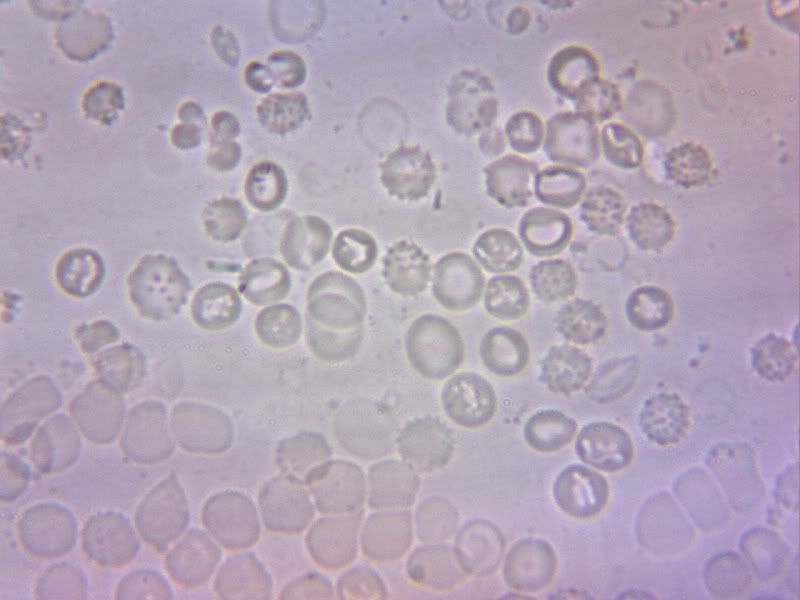 150x :eek: wtf is that?



600x



150x



1500x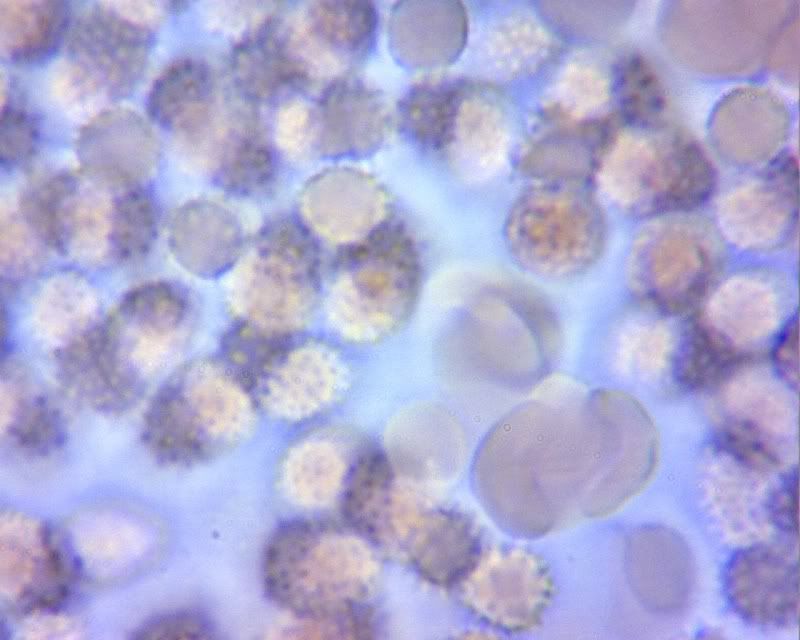 1500x this is the 3rd (of 4) picture I edited, and only edited for sharpness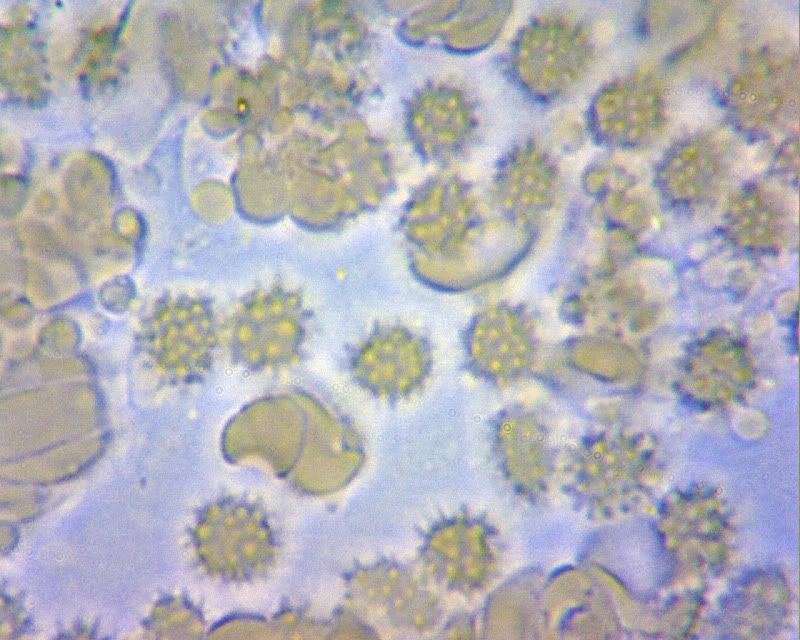 1500x edited for lightness/contrast (original image was really dark)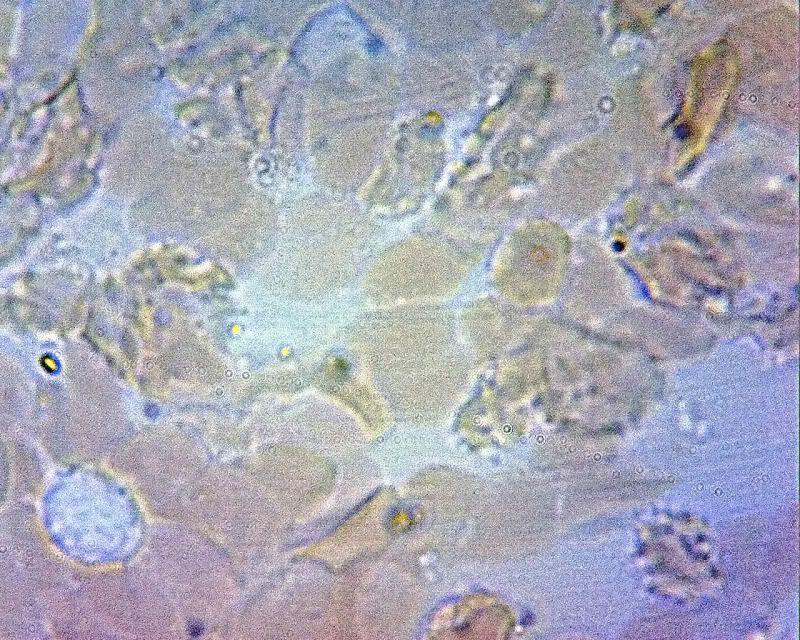 1500x wtf? :confused:



1500x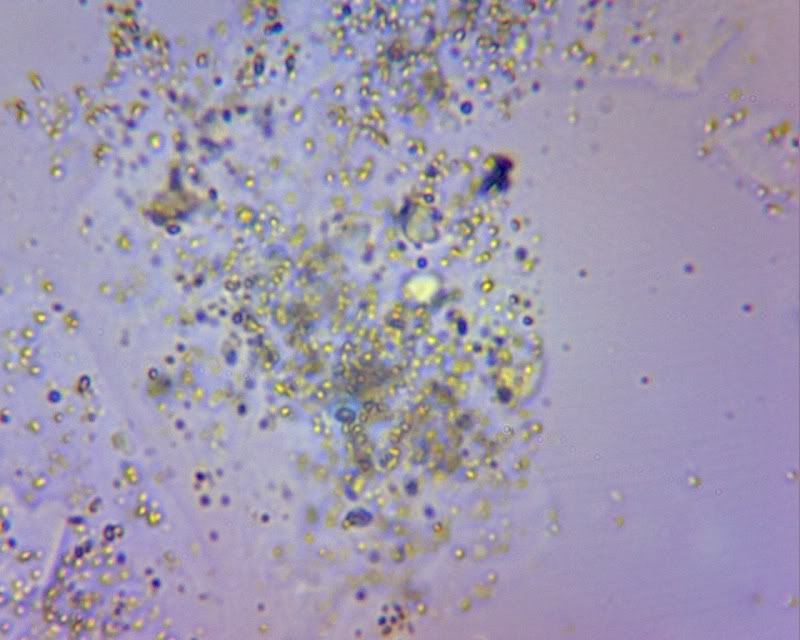 600x



600x



600x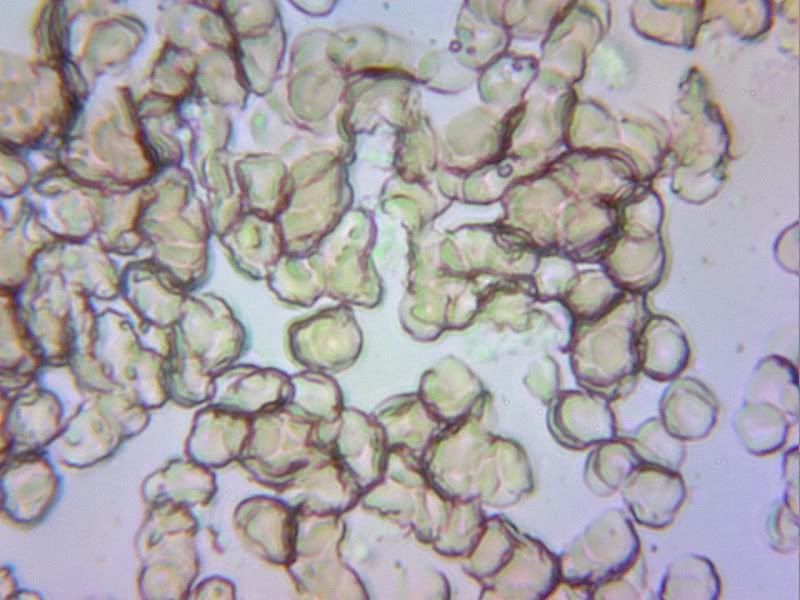 600x



1500x



600x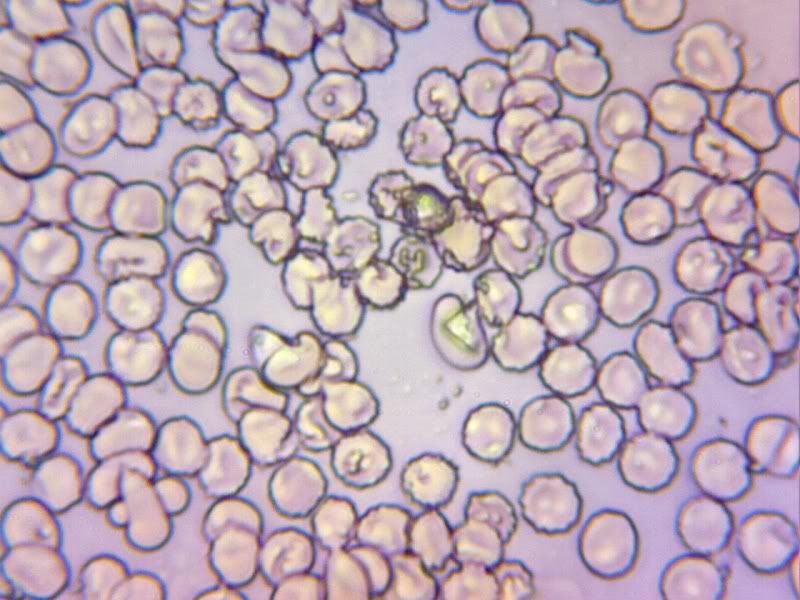 600x



600x I'd be grateful if someone could tell me what all the different shaped cellular bodies were called, since it's hard for me to distinguish with my limited knowledge of hematology.

Reply
Follow This Thread
Stop Following This Thread
Flag this Discussion